News
Tue, 18/02/2020 - 11:57
Interview. We spoke to Massoud Sharifi Dryaz, associate professor with the UAB and researcher with CER-Migracions. Of Kurdish origin, he has lived in Barcelona for five years.
Wed, 05/02/2020 - 15:43
Awareness. The goal of the game is to get the residency permit, but players must overcome the everyday challenges and difficulties faced by migrants.
Wed, 05/02/2020 - 12:12
Reception. The Xarxa 9 Barris Acull consists of a group of entities offering integration services for migrant residents to help foster coexistence in the area.
Bulletins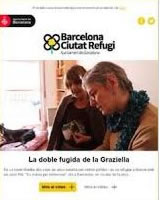 Do you want to receive the Barcelona, refuge city bulletin?
Video library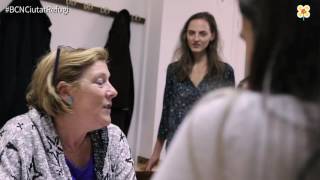 The value of people arriving
Liudmyla is a refugee and a volunteer English teacher at the Escola d'Adults La Verneda, where she learnt Spanish. She fled Ukraine and is waiting for the state to resolve her asylum request.