News
Fri, 31/07/2020 - 14:21
Inclusion. The service kept running during the lockdown, handling social and legal emergencies.
Tue, 07/07/2020 - 11:11
Immigration. The extension of extended stay and residence permits in Spain continues, but measures regarding international protection and immigration applications and reports are changing.
Sat, 20/06/2020 - 08:10
Asylum. After close to four years in operation, and as we commemorate World Refugee Day on 20 June, we are revising our supplementary municipal programme for comprehensive assistance to asylum seekers: the Nausica.
Bulletins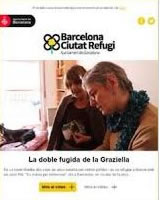 Do you want to receive the Barcelona, refuge city bulletin?
Video library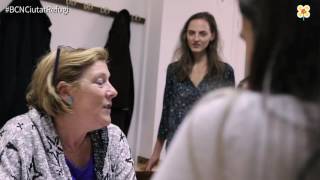 The value of people arriving
Liudmyla is a refugee and a volunteer English teacher at the Escola d'Adults La Verneda, where she learnt Spanish. She fled Ukraine and is waiting for the state to resolve her asylum request.