News
Tue, 17/03/2020 - 13:41
Stay at home as much as possible. For any queries call 010 and if you feel unwell call 061.
Thu, 20/02/2020 - 13:04
Rights. Migrant repatriations are the order of the day, but what happens when expulsions put those repatriated in physical danger.
Wed, 19/02/2020 - 11:53
Reception. Covering material and labour needs is not enough when we talk about the reception of newly arrived people. Social and affective bonds are just as important.
Bulletins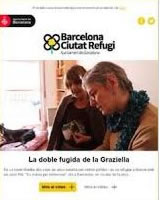 Do you want to receive the Barcelona, refuge city bulletin?
Video library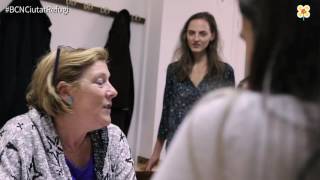 The value of people arriving
Liudmyla is a refugee and a volunteer English teacher at the Escola d'Adults La Verneda, where she learnt Spanish. She fled Ukraine and is waiting for the state to resolve her asylum request.
Events
From 01/03/2020 to 31/05/2020
From 10/01/2020 to 14/04/2020