News
Wed, 02/12/2020 - 12:41
Foreigner status. A survey by the CMIB shows that 63% of people who need an appointment for procedures relating to foreigner status are unable to get one.
Thu, 19/11/2020 - 15:08
Social Services. The three new facilities provide 221 beds between them.
Fri, 13/11/2020 - 11:49
City Council. The City Council joins in with the day of mourning declared by Senegal.
Bulletins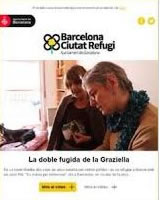 Do you want to receive the Barcelona, refuge city bulletin?
Video library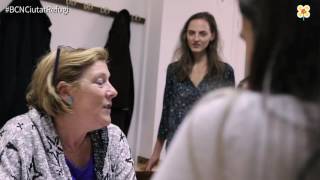 The value of people arriving
Liudmyla is a refugee and a volunteer English teacher at the Escola d'Adults La Verneda, where she learnt Spanish. She fled Ukraine and is waiting for the state to resolve her asylum request.