News
Sat, 12/09/2020 - 13:23
City Council. The offer of shelter is particularly aimed at families with children. The fire at the Moria camp has left 12,000 people without shelter or support.
Tue, 01/09/2020 - 10:08
Citizenship Rights. Entries have up to 23 October 2020 to be submitted.
Fri, 31/07/2020 - 14:21
Inclusion. The service kept running during the lockdown, handling social and legal emergencies.
Bulletins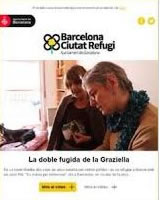 Do you want to receive the Barcelona, refuge city bulletin?
Video library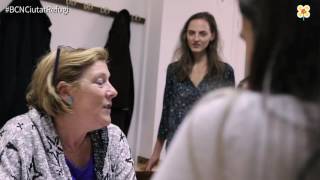 The value of people arriving
Liudmyla is a refugee and a volunteer English teacher at the Escola d'Adults La Verneda, where she learnt Spanish. She fled Ukraine and is waiting for the state to resolve her asylum request.