News
Interview. We spoke to Francesc Mateu, the director of Oxfam Intermón in Catalonia.
Asylum. The state has blatantly failed to deliver on its refuge commitments with the EU. Only 1 in 10 people have been taken in out of the 17,337 who were supposed arrive over a two year period.
Asylum. Barcelona City Council criticises the state reception programme for not covering people's needs, leaving municipal services to cope.
Bulletins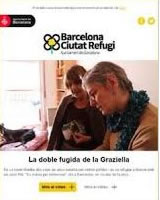 Do you want to receive the Barcelona, refuge city bulletin?
Video library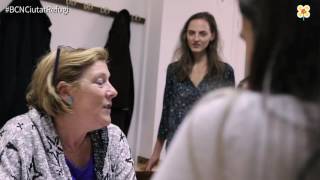 The value of people arriving
Liudmyla is a refugee and a volunteer English teacher at the Escola d'Adults La Verneda, where she learnt Spanish. She fled Ukraine and is waiting for the state to resolve her asylum request.