News
Reception. The Refugiats Benvinguts platform is looking for people who want to share their homes with asylum seekers on a temporary basis.
Refuge. Asylum requests by people from the other side of the Atlantic have shot up. Nearly half of those attended to by municipal services in Barcelona are originally from Venezuela, Colombia, Honduras and El Salvador.
Rights. The City Council maintains its face-off with the central government over the foreigner internment centre and the forced deportation of migrants and refugees from the city.
Bulletins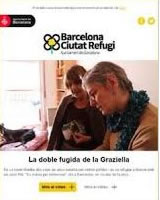 Do you want to receive the Barcelona, refuge city bulletin?
Video library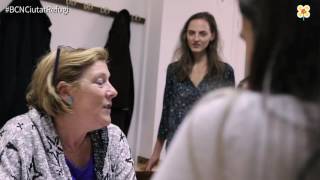 The value of people arriving
Liudmyla is a refugee and a volunteer English teacher at the Escola d'Adults La Verneda, where she learnt Spanish. She fled Ukraine and is waiting for the state to resolve her asylum request.