News
City Council. Thirteen cities met in Madrid and shared successful experiences in handling asylum at a municipal level.
Citizenship. Public mobilisation in favour of refuge has an important community side to it. We spoke to two neighbourhood groups to find out what they do and what their demands are.
Interview. We spoke to Lola López, Commissioner for Immigration, Interculturality and Diversity at Barcelona City Council.
Bulletins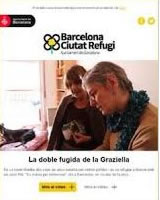 Do you want to receive the Barcelona, refuge city bulletin?
Video library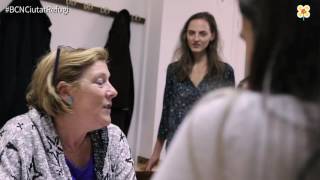 The value of people arriving
Liudmyla is a refugee and a volunteer English teacher at the Escola d'Adults La Verneda, where she learnt Spanish. She fled Ukraine and is waiting for the state to resolve her asylum request.
Events
From 23/11/2018 to 02/12/2018
From 08/11/2018 to 19/11/2018