News
Refuge City. The Mayor has written to the Ministry of Public Works, demanding that the organisation's boat retained in the port be allowed to sail.
Human rights. UNESCO is organising a meeting in the city to debate and exchange experiences.
Awareness. The Refugees Welcome platform gets backing from the European Programme for Integration and Migration (EPIM) to promote the culture of welcome. How will it proceed?
Bulletins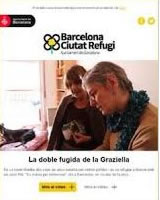 Do you want to receive the Barcelona, refuge city bulletin?
Video library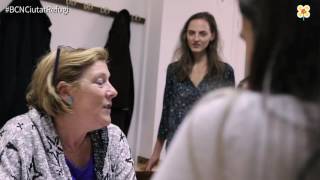 The value of people arriving
Liudmyla is a refugee and a volunteer English teacher at the Escola d'Adults La Verneda, where she learnt Spanish. She fled Ukraine and is waiting for the state to resolve her asylum request.
Events
From 17/10/2018 to 20/02/2019
From 18/01/2019 to 01/02/2019
C. Civic La Sagrera, C. Cívic Urgell, C. Cívic Can Verdaguer i C. Cívic Convent Sant Agustí