News
Refuge. The number of families with minors arriving in the city has increased.
Refuge. The blight of the 'maras' is one of the main causes for requests for international protection among people from Honduras and El Salvador. But why are these requests systematically rejected?
Reception. Refugee Friendly is a digital platform which puts refugees and locals in touch to go to concerts, shows, exhibitions and other cultural events.
Bulletins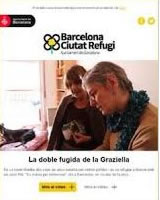 Do you want to receive the Barcelona, refuge city bulletin?
Video library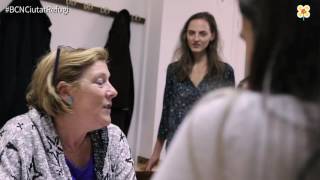 The value of people arriving
Liudmyla is a refugee and a volunteer English teacher at the Escola d'Adults La Verneda, where she learnt Spanish. She fled Ukraine and is waiting for the state to resolve her asylum request.
Events
From 04/09/2019 to 06/09/2019
From 19/07/2019 to 30/08/2019