News
Peace. The expert Bart Brandsma visits the city to give a lecture on polarisation. We take a further look at this concept.
Human rights. The Municipal Unit against Human Trafficking (UTEH) complements the work of various social entities, police corps and other areas of the City Council.
Awareness. 'Línia de Fuga' is the exhibition of refugee portraits with which the Associació de d'Amics i Comerciants de la Plaça Reial is starting to mark its 20th anniversary.
Bulletins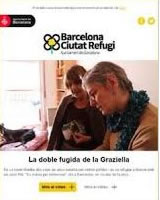 Do you want to receive the Barcelona, refuge city bulletin?
Video library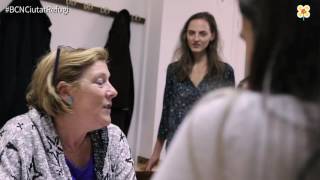 The value of people arriving
Liudmyla is a refugee and a volunteer English teacher at the Escola d'Adults La Verneda, where she learnt Spanish. She fled Ukraine and is waiting for the state to resolve her asylum request.
Events
From 25/02/2019 to 05/04/2019
From 18/03/2019 to 04/04/2019