News
Entity. Lafede.cat are marking 30 years of joint struggles by Catalan NGOs with a campaign about global justice.
Refuge. The documentary 'Exiliada' explains the ordeal of Daniel Ortega's stepdaughter due to the pressure she was subjected to after denouncing the sexual abuse she suffered at Ortega's hands.
Training. The Europa Sense Murs association offers a training session explaining the context of violence in the Northern Triangle of Central America, a cause of forced migration going back over twenty years.
Bulletins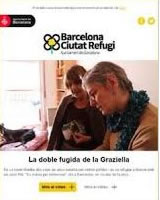 Do you want to receive the Barcelona, refuge city bulletin?
Video library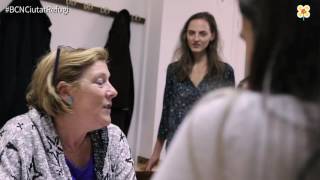 The value of people arriving
Liudmyla is a refugee and a volunteer English teacher at the Escola d'Adults La Verneda, where she learnt Spanish. She fled Ukraine and is waiting for the state to resolve her asylum request.