News
Entities. Thanks to the work of volunteers, the language classes at BarcelonaActua help young refugees and immigrants feel valued and welcome.
Interview. We spoke to David Llistar, Director of Global Justice and International Cooperation at Barcelona City Council.
LGBTI. Asylum requests on the grounds of sexual orientation or gender identity rise by the day. The problem requires personalised solutions and for our society to become more aware of the situation.
Bulletins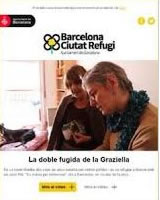 Do you want to receive the Barcelona, refuge city bulletin?
Video library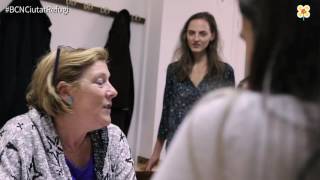 The value of people arriving
Liudmyla is a refugee and a volunteer English teacher at the Escola d'Adults La Verneda, where she learnt Spanish. She fled Ukraine and is waiting for the state to resolve her asylum request.