News
Interview. We spoke to Mariana, director of the AMIC-UGT, an entity collaborating with Barcelona City Council to provide support for migrants via the SAIER.
Law on foreigners. The protesters are calling for changes to the law on foreigners, as well as more flexible measures to obtain residency permits and avoid being trapped in irregular situations.
Full Municipal Council Meeting. Summary of the agreements reached in the municipal government's area of impetus and control.
Bulletins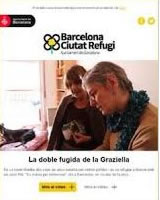 Do you want to receive the Barcelona, refuge city bulletin?
Video library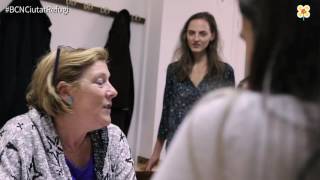 The value of people arriving
Liudmyla is a refugee and a volunteer English teacher at the Escola d'Adults La Verneda, where she learnt Spanish. She fled Ukraine and is waiting for the state to resolve her asylum request.