News
Refuge. Hundreds of writers and journalists around the world are persecuted for what they write. Some are forced to flee their countries of origin and seek protection abroad.
We spoke to Kim Abdi, a Somalian refugee and independent expert in transgender refugees and international protection.
Refuge. The international meeting in Barcelona by this platform insists that reception is possible and calls for collaboration from citizens.
Bulletins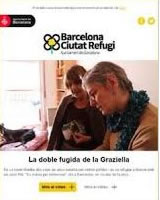 Do you want to receive the Barcelona, refuge city bulletin?
Video library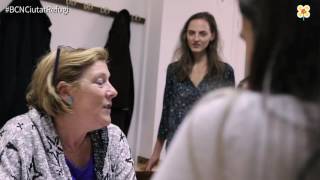 The value of people arriving
Liudmyla is a refugee and a volunteer English teacher at the Escola d'Adults La Verneda, where she learnt Spanish. She fled Ukraine and is waiting for the state to resolve her asylum request.