News
Refuge. A study compares the different refugee integration systems of EU countries.
Social services. The building has got more rooms and a children's area and guarantees greater confidentiality for users.
Climate refuge. The climate is one of the most important causes of displaced populations, yet it is not recognised as a cause when it comes to requesting international protection.
Bulletins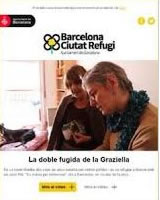 Do you want to receive the Barcelona, refuge city bulletin?
Video library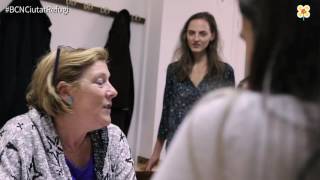 The value of people arriving
Liudmyla is a refugee and a volunteer English teacher at the Escola d'Adults La Verneda, where she learnt Spanish. She fled Ukraine and is waiting for the state to resolve her asylum request.