News
Interview. We spoke to Esteban Velázquez, Jesuit priest and social activist. He headed the Delegation of Migration of the Diocese of Tangier in Nador until having his Moroccan residency permission withdrawn in 2016.
Refuge City. The signing of a new agreement with the Refugees Welcome platform provides a boost for the reception of refugees in the city.
Refuge. The SAIER closed out 2017 having tripled the number of asylum seekers and refugees attended to in 2015. Barcelona is tackling the challenge using its own resources, without the support of the state.
Bulletins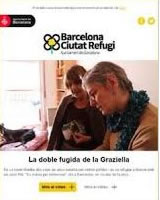 Do you want to receive the Barcelona, refuge city bulletin?
Video library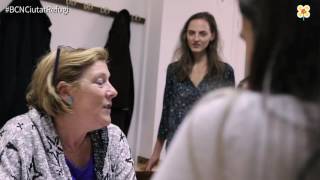 The value of people arriving
Liudmyla is a refugee and a volunteer English teacher at the Escola d'Adults La Verneda, where she learnt Spanish. She fled Ukraine and is waiting for the state to resolve her asylum request.