News
Rights. The municipal government has put a shock plan in place to combat rejection and discrimination towards the Muslim community. As the sacred month of Ramadan begins, we explore a phenomenon which threatens co-existence in...
Interview. We spoke to Mustapha Aoulad Sellam, chair of the association Stop Islamophobic Phenomena in Catalonia (SAFI) and independent advisor for the municipal plan to combat Islamophobia.
Participation. The 22nd edition of the audience with the city's youth saw youngsters from primary schools, secondary schools, baccalaureate courses and special education tell municipal groups about their ideas on building 'Barcelona,...
Bulletins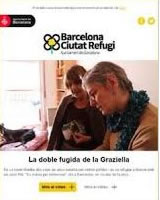 Do you want to receive the Barcelona, refuge city bulletin?
Video library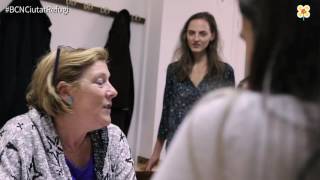 The value of people arriving
Liudmyla is a refugee and a volunteer English teacher at the Escola d'Adults La Verneda, where she learnt Spanish. She fled Ukraine and is waiting for the state to resolve her asylum request.