News
Culture. We make the most of Sant Jordi to suggest reading on exile or written in exile by women, some of them well-known and admired, others forgotten and to be admired.
Interview. We spoke to Edinson Cuéllar, a Colombian lawyer working on the Colombia peace process from Barcelona and helping the voice of exiles to be heard and heeded.
Solidarity. The NGO Dibujos por Sonrisas presents the book 'Diferente', a joint work by 140 illustrators to raise money for refugee camps.
Bulletins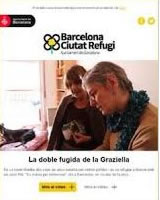 Do you want to receive the Barcelona, refuge city bulletin?
Video library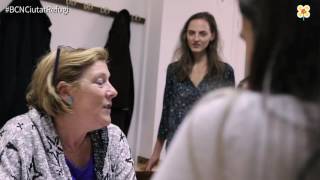 The value of people arriving
Liudmyla is a refugee and a volunteer English teacher at the Escola d'Adults La Verneda, where she learnt Spanish. She fled Ukraine and is waiting for the state to resolve her asylum request.