News
Interview. We spoke to Carmen Juares from the Association of Migrant Women in Catalonia, an organisation set up to provide support for migrant domestic workers, one of society's most invisible groups of women.
Interview. We spoke to Pamela Ballagamba, coordinator of the Fundació Ficat and head of the Decàpolic project, devoted to the reception and inclusion of refugees and asylum seekers.
City Council. Municipal support for migrants has been bolstered throughout the summer with a joint operation with the Catalan Red Cross to handle the arrival of people from the southern border.
Bulletins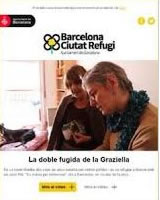 Do you want to receive the Barcelona, refuge city bulletin?
Video library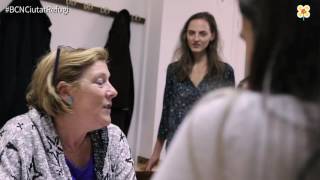 The value of people arriving
Liudmyla is a refugee and a volunteer English teacher at the Escola d'Adults La Verneda, where she learnt Spanish. She fled Ukraine and is waiting for the state to resolve her asylum request.
Events
From 15/10/2018 to 31/10/2018
From 20/09/2018 to 30/09/2018