News
Entrevista. We spoke to Gulnar Hajo, a Syrian author and illustrator exiled in Istanbul. Hajo was the guest illustrator at this year's edition of the literary festival for children and young people, Món Llibre.
Immigration. The OECD is incorporating the initiatives into their support project for innovative local policies for the reception and inclusion of immigrants and refugees.
Asylum. A mechanism is put in place for coordination and mutual support to improve help and integration for international asylum seekers.
Bulletins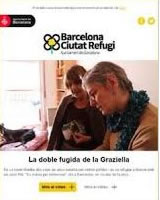 Do you want to receive the Barcelona, refuge city bulletin?
Video library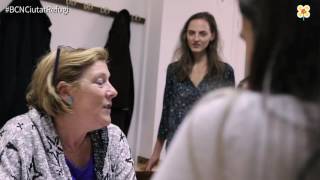 The value of people arriving
Liudmyla is a refugee and a volunteer English teacher at the Escola d'Adults La Verneda, where she learnt Spanish. She fled Ukraine and is waiting for the state to resolve her asylum request.