News
Refuge. Migration and reception policies in many countries are not in line with frameworks established by different international conventions.
Awareness. The message of this year's celebration for World Refugee Day was that we are all local residents in our cities and that we share more with refugees than we realise.
Awareness. Schools students from the Col·legi Mare de Déu dels Àngels display the result of [Rec]fugiades, a project they've been working on during the school year to give visibility to refugees.
Bulletins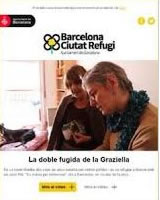 Do you want to receive the Barcelona, refuge city bulletin?
Video library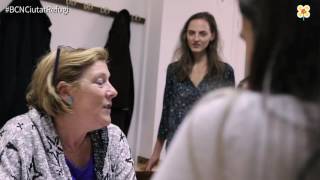 The value of people arriving
Liudmyla is a refugee and a volunteer English teacher at the Escola d'Adults La Verneda, where she learnt Spanish. She fled Ukraine and is waiting for the state to resolve her asylum request.